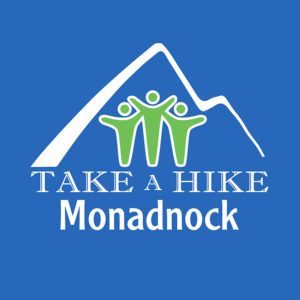 Join the fun on Saturday, November 1, for "Take a Hike for Humanity – Monadnock," sponsored by Monadnock Habitat for Humanity. The hike will take place at Mt. Monadnock State Park in Jaffrey, NH (116 Poole Rd.) beginning at 8:00 a.m. Individuals and teams may register online at www.crowdrise.com/takeahike2014 or the day of the hike. T-shirts and trail snacks for hikers will be at the tent.
Go to www.crowdrise.com/takeahike2014 to register!
Teams of hikers and individual hikers are welcome to take any trail on Mt. Monadnock for this hike-a-thon. In case of rain, hikers can hike another day. There is a $5 park entrance fee for hikers.
This fundraiser benefits local families in the Monadnock region. Proceeds are used to build simple, decent homes for families in need. While raising funds needed for the purchase of land and the next build, Monadnock Habitat continues to help families in the region through home repair projects.
To join in the hike, or sponsor a hiker, register or donate online at: www.crowdrise.com/takeahike2014, call 603- 357-8474, or email mhfh@nh.acadia.net for forms. You can also pick forms up at People's United Bank on West St. in Keene or at People's United Banks on Main St. and Grove St. in Peterborough.
Fill out the Waiver and bring it with you or send it to Monadnock Habitat for Humanity, PO BOX 21, Keene, NH 03431