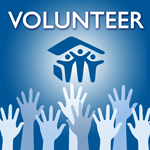 Want to help? Click VolunteerUp! to go our the registration page.
All skill levels and abilities are needed for home builds, small weekend projects, coordinators and possibly even a spot on the board of directors!
There is never any cost to volunteer, but you will be greatly rewarded
with appreciative smiles and the satisfaction of helping others!